The Shane Warne foundation closed last year after it was revealed it was only donating 16 per cent of its income. Photo: Jesse MarlowDespite the enormous number of charities in the world, more are established every year – and many also disappear. n Charities and Not-for-profits Commission data shows that, since 2012, 8,500 charities have been registered and more than 13,500 have been revoked.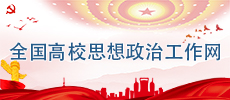 Former tennis player Pat Rafter's Cherish the Children Foundation, which closed in 2011, is just one of many examples of a charity that has come and gone. Rafter has a long history as a philanthropist. He donated half the prizemoney from his US Open wins to the Starlight Children's Foundation as well as starting up his own foundation in 1999.
But, unable to compete against established foundations, Cherish the Children was forced to close.
Why, then, do so many celebrities attempt to start their own charity, when they add to an already fragmented and competitive sector?
Whatever the motivation, the stated rationale is often that this new charity can offer something not in the market. However, our research shows these charities compete head-on with other charities. The public sees them as near look-alikes. Sharing is caring?
Charities share supporters with other charities in line with their size. For example, a medium-sized n charity will share more of their donors with the Salvation Army or the Red Cross than with Parkinson's .
We see the same pattern when looking at how charities share donors. We surveyed 570 ns who reported supporting 393 distinct charities. They gave to the Queensland flood relief and established charities, such as Cancer Council , during the 12 months to April 2011.
Examining many people donated to each charity (percentage of donors). the Salvation Army (32 per cent) and Red Cross (26 per cent) dominate the market.
They were followed by the Queensland Floods and Cancer Council (each 9 per cent), the RSPCA (8 per cent), World Vision (7 per cent), Vinnies and Guide Dogs (each 6 per cent), the Heart Foundation (5 per cent) and Oxfam (4 per cent).
The interactive graphic below shows donors support multiple charities, with sharing largely occurring as predicted, based upon the size of the charity.
[Story continues after graphic.]